Elan Gardens Care Services
Connecting You to Independence and Security
At Elan Gardens, our complete continuum of care means you or a loved one can live life to the fullest today, while enjoying the reassurance of a strong plan for tomorrow. We offer personal care and memory care at Elan Gardens. Outpatient therapy services provided at Elan Gardens are easily transitioned to Elan Skilled Nursing and Rehab if a higher level of service becomes needed.  Should additional services be needed, there is a smooth transition to
skilled nursing care and rehabilitation services
at our sister community,
Elan Skilled Nursing & Rehab
.
With assistance whenever you need it, you'll feel confident every day at Elan Gardens. Get back to living with ease and maintaining the independent lifestyle you've always enjoyed. Our staff will work with you to determine a plan for successful living, with as much or as little assistance as you need.
Enjoy a Beautiful, Private Home
Our private apartments include a bedroom, living room, bathroom, and tea kitchen — with all your utilities included. There's space to socialize, or have some peace and quiet. Each resident is encouraged to add their own personal style to their residences, with decorations, photos, art, heirlooms, and other special touches.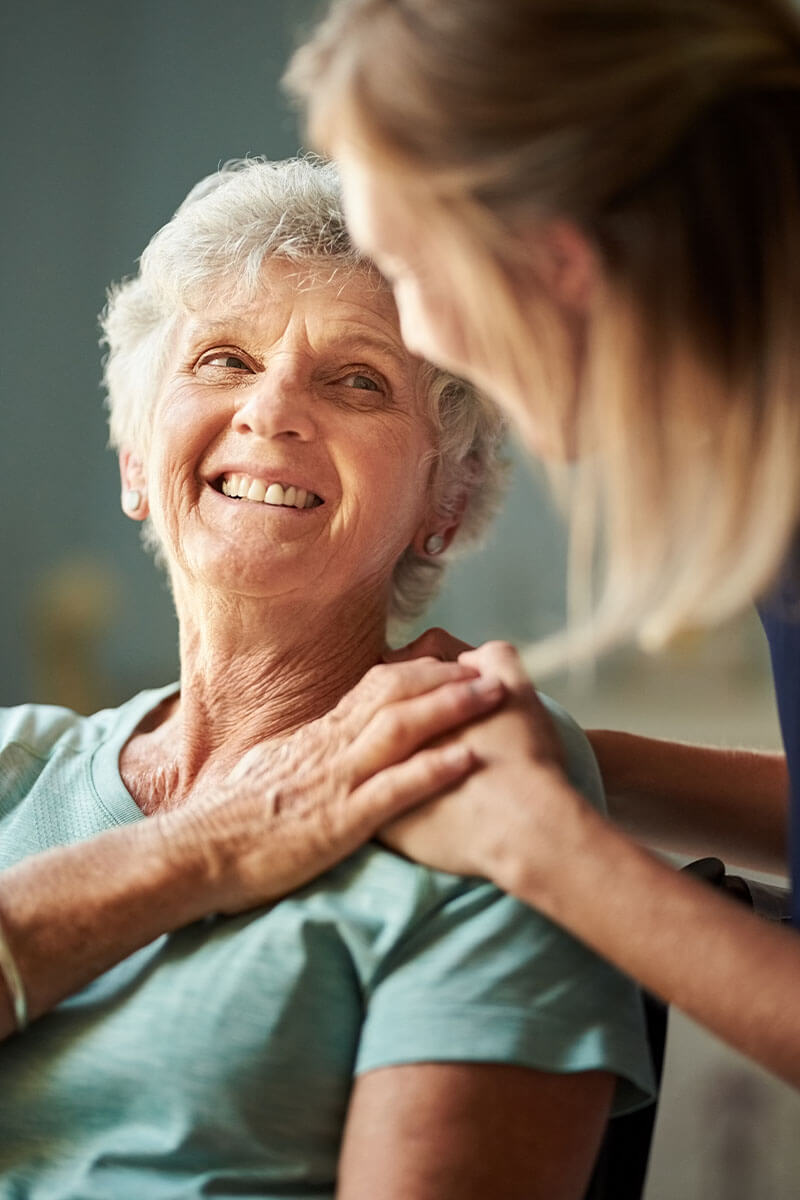 Personal Care Services & Amenities
Your monthly fee includes all the following services and amenities:
Memory Lane is a memory care program developed to meet the special needs of individuals who face advancing memory impairment. Our supportive memory care environment was designed with special attention to detail, aiming to encourage individuals to live with dignity and respect.
With expert memory support professionals and care tailored to each resident, living in Memory Lane at Elan Gardens can greatly increase quality of life and delay impairment. Part of our philosophy of "person-centered care" means encouraging personally relevant pastimes and activities, which can maintain and increase levels of functioning.
You can feel confident that your family members are receiving the assistance and support they need from our caring staff.
Memory Care Services & Amenities
In addition to personal care services and amenities, including a private apartment, residents of Memory Lane benefit from the following:
There is an additional $2,000 monthly fee for Memory Lane.
Elan Gardens is happy to offer specialized care for those who are not yet ready to return home from skilled nursing facilities. Residents will continue to receive therapy while enjoying their own private apartments in a welcoming environment.
The Step Down Program at Elan Gardens works with residents to ensure safe community reintegration, focusing on important areas such as fall prevention, managing incontinence, and meal planning. Room assessments are used to gauge a resident's readiness for discharge, with special attention to mobility, safe hygiene practices, and preventative health and wellness measures. Our partnered therapists provide comprehensive education to both residents and caregivers throughout the resident's plan of care and beyond. As always, Elan Gardens staff is happy to offer additional assistance with daily tasks as needed.
Step Down Program Services & Amenities
All utilities, including local phone, unlimited long distance, cable TV and wifi
Step Down Program Wellness Service
Participants in our Step Down Program are eligible to save 15% off the monthly rent on their first 30 days at Elan Gardens.